"Busy & Lively London" Illustrated Paper Model
I wanted to capture the sound of this city by illustration, but the sound of this city is so complex, so multi-layered – there are the sounds of people talking, walking, sounds of pet dogs, birds, sometime foxes, music, and at the same time clouded with the noise of cars, sirens and construction. So I decided to draw them all down, and make a paper model out of them.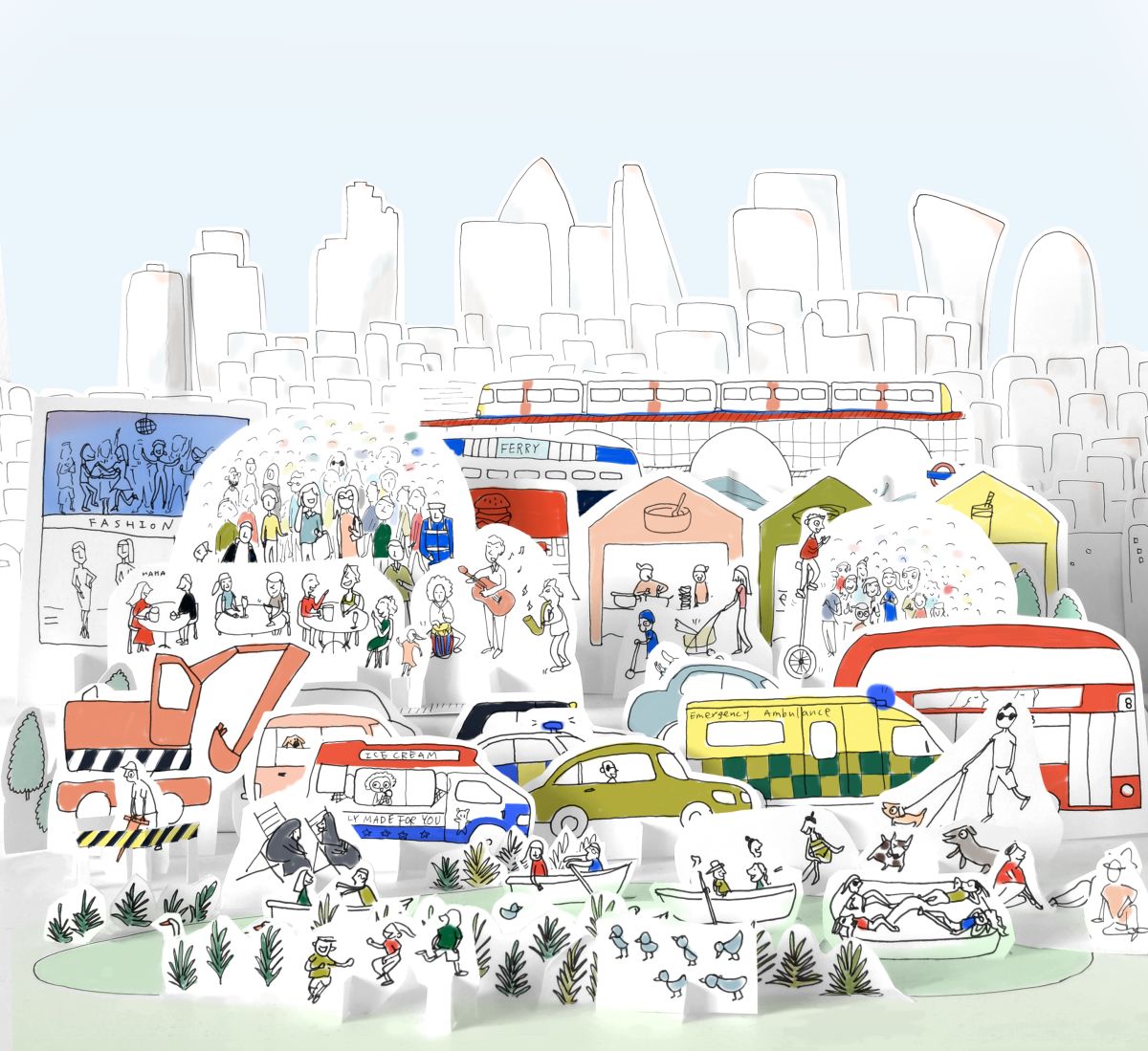 I took inspirations by locations like Brick Lane market, Victoria park, Hyde park, Oxford circus tube station and Covent garden. I enjoyed drawing the little details, the women in chadors gossiping, dog poking its noise out of the car window, the unicycle artist in Covent Garden…
The model then is photographed and digitally coloured, a colourful and playful miniature London.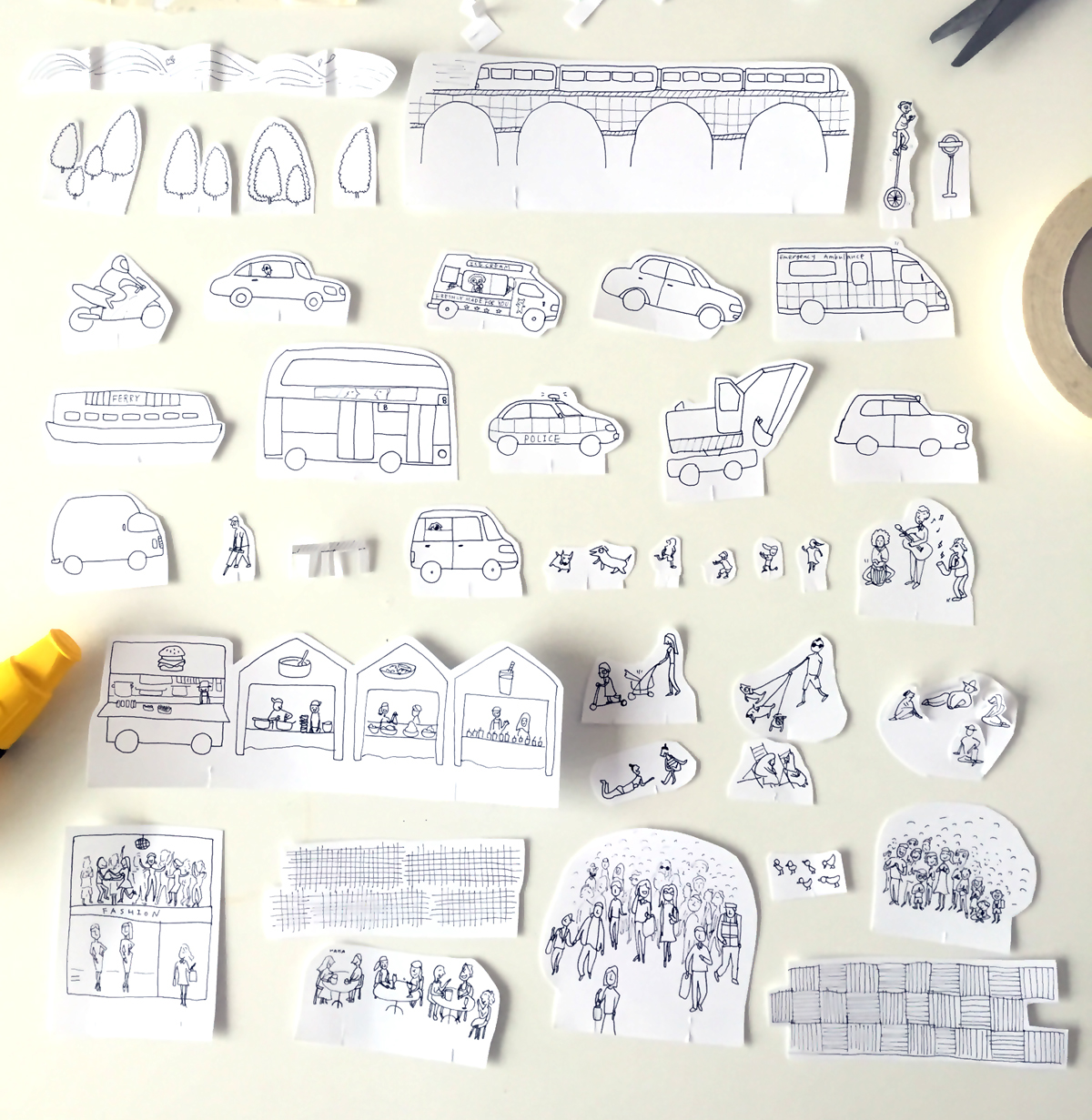 All the individual illustration pieces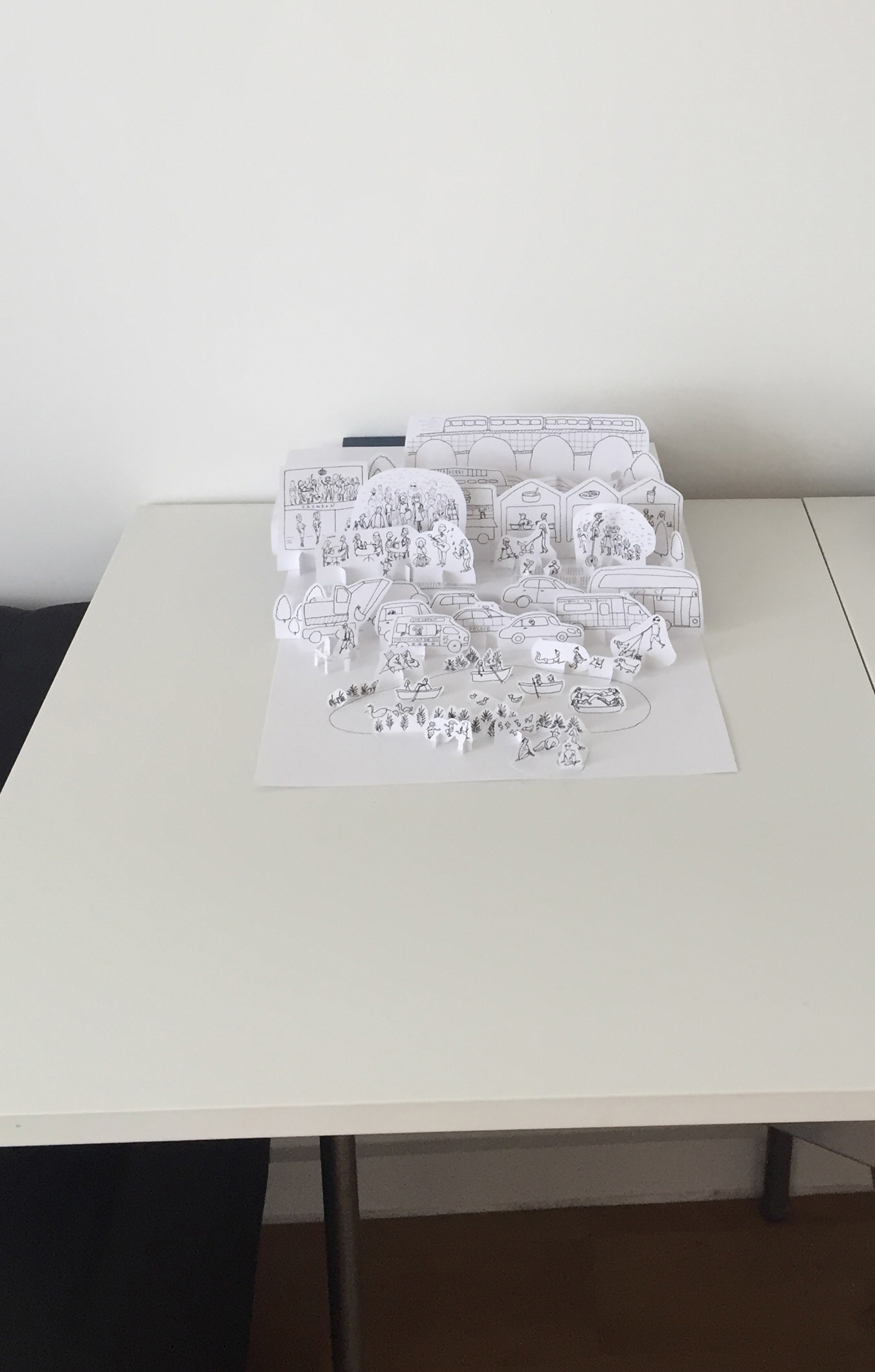 Actual paper model before being digitally coloured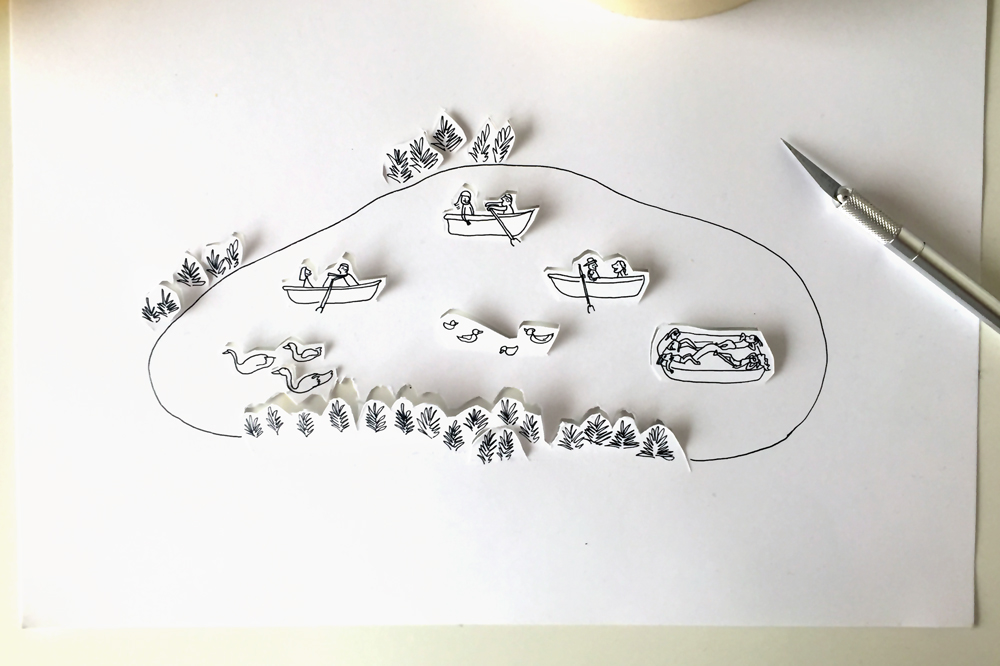 The park lake piece is using cut out to keep the "water" flat in photograph